FTPLT Productions' mission is to highlight interesting, inspiring & resilient people who've chosen unconventional paths, experienced uncommon things, or who have been subject to difficult or unusual conditions or circumstances on their journey and to provide a platform to share their stories & the valuable lessons they've learned along the way.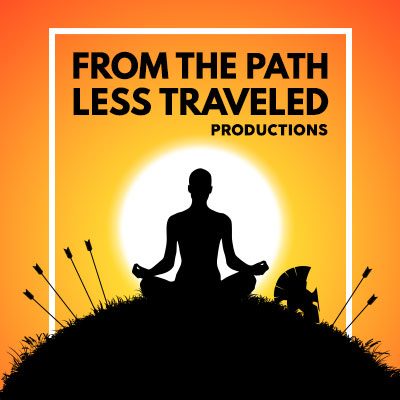 Now seeking interview subjects for a
video documentary series

(and podcast)

about resilience & hope

.
The
Lessons Learned From The Path Less Traveled

Project
It's about resilience.
It's about hope.
It's about adversity.
It's about defying the odds.
It's about staying true to yourself.
It's about goals, dreams & aspirations.
It's about success, setbacks — and failure.
And it's about sharing what you've learned.
If you've struggled at times and have learned valuable lessons as a result, I'd love to talk to you (whether you consider yourself successful or not). Because the fact is, the struggles of our lives often provide far more valuable lessons than our successes ever do. I want to help you share your story and the things you've learned along the way.
Rough cut excerpts from early video and podcast segments
Please note that the tone & style of individual segments will vary greatly depending on the guests involved. These excerpts are presented as rough examples & do not reflect final polish or presentation.
"Not everyone will understand your journey. That's fine. It's not their journey to make sense of. It's yours." — Zero Dean (founder)
Success is about much more than the act of accomplishing goals, it's about the journey to achieve them — and how that journey changes a person & what it teaches them — regardless of whether one ultimately ends up where they intended to go when they started.
I departed San Diego in late August and made my way across the USA and up to Maine before heading south down the east coast. I'm avoiding the coldest winter months by spending time in Florida.
For my current location, please see the red marker on map below. If you'd like to meet-up — for any reason — while I travel, be sure to get it in touch.'
For more detailed project related updates, be sure to subscribe to the FTPLT blog below. 
Red marker: Location when last updated Blue: Heading East or North — Purple: Heading South or West
Subscribe to project news & updates
Subscribe to FTPLT Production updates to be informed of project related news & information. This is especially useful if you'd like to get involved with the FTPLT project in some capacity — or if you simply want to see or help support the kind of content produced.